Outdoor Wedding Venues in the South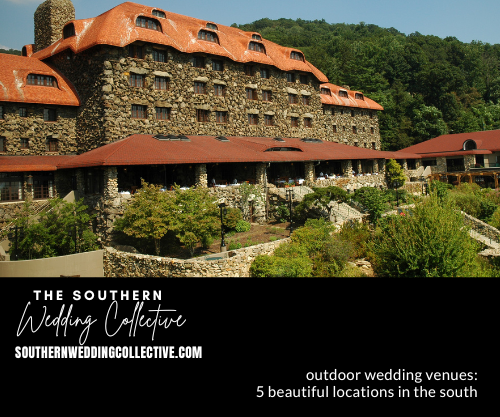 Every good southerner knows that hosting an outdoor wedding in the months of June, July and August is probably a sweaty idea but having a soiree during the Spring, Fall and even Winter months in the South is a great idea.
The trend of outdoor weddings clearly started as a way for folx to have the wedding of their dreams even in the midst of a global pandemic. But now that all things weddings are back the trend has stayed.  Southern Wedding Collective venues and vendors love a good outdoor wedding and wanted to share some popular outdoor wedding venues across the southern states.
5 Beautiful Settings in the South to Host an Outdoor Wedding
By no means is our list comprehensive. Check back as we revisit this topic from time to time and zone in on each southern state more specifically to provide our couples with thorough guides to wedding planning. Wherever you decide to host your affair, indoors or outdoors, we know you'll make a beautiful choice and all of our vendors are happy to help you turn that venue into the wedding of your dreams.