Podcasts for Wedding Professionals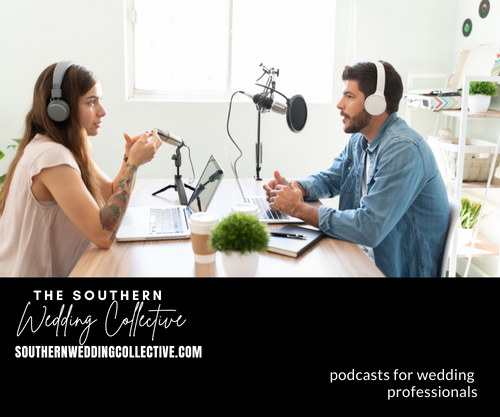 We learn best when we learn from each other. One of the easiest ways to learn is to simply shut up and listen! That's why podcasts are a great way to learn about the ever-changing wedding industry.  We have had the luxury of having several of our Southern Wedding Collective vendors featured on podcasts. It's nice in this digital age to still feel connected to other vendors even over airwaves.  If you have some time driving to appointments consider a few of our favorite wedding podcasts below.  And if you have been featured on a podcast we would love to showcase your knowledge with others!  Don't forget to send us a comment or drop an email and let us know.
What wedding industry-related podcasts are you listening to? What should be on the list? Let us know in the comments.