Top Honeymoon Spots in the South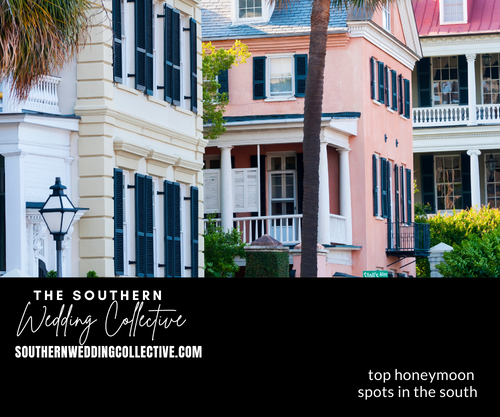 One of the more exciting parts of wedding planning is also planning the honeymoon.  The idea that after all this time you and your new spouse can take a trip together to toast to your new ever after!  And while people typically envision honeymoons taking place somewhere tropical with a frosty drink in hand, you don't have to leave home to find paradise! Enjoy an extended weekend and explore a city that you have never seen. 
Five Romantic Southern Getaways
Whatever the two of you decide to do for your honeymoon, consider taking the time to do one city tour, food tour, or out-of-the-box event that you wouldn't normally book. It will be a fun memory and you won't regret it. Maybe make it a game and surprise each other with your idea! And by all means, if the thought of travel planning feels overwhelming, check with a travel agent. If you don't know where to start, consider asking your wedding planner, venue owner or another couple for a reference!